CARDIAC SCIENCE POWERHEART G5 AED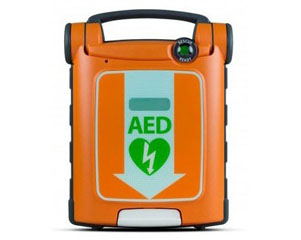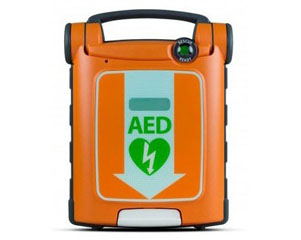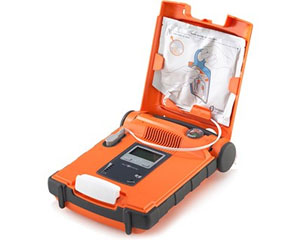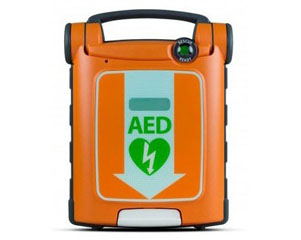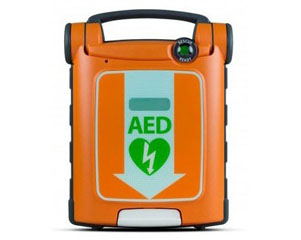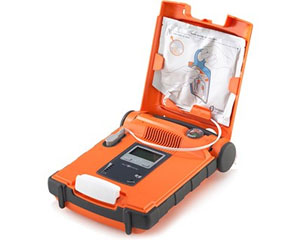 A one-time price of
$1,695.00
will be added to your order.
What's Included:
New Cardiac Science Powerheart G5 AED
Carry Case
8-Year Warranty
User Manual
Pads & Battery (Pre-Installed)
First Responder Kit
AED Inspection Card (I-Tag)
"AED On-Site" Window Decal (AEDecal)
Club AED (Pad and Battery Expiration Reminders)
Free Shipping
Sophisticated enough for emergency services professionals but user-friendly enough for everyday people, the Cardiac Science G5 is one of the most versatile automated external defibrillators on the market.
The device comes equipped with RescueCoach™ voice and text prompts to ensure absolute ease of use. The user is guided through every step of CPR and defibrillation, so there's never any confusion as to how to proceed.
In terms of durability, this rugged device is tested to military drop/shock standards and has an IP55 rating for protection against water and dust ingress. You never have to worry about device readiness, as the Rescue Ready® indicator lets you know that the hardware, medical-grade battery, and iCPR electrode pads have all passed their daily, weekly, and monthly self-tests.
In addition, this Cardiac Science defibrillator is the first FDA-approved AED to offer:
Powerheart G5 AED Features
Semi- or Fully Automatic Shock Delivery
This device comes in both automatic and semi-automatic versions. The semi-automatic version directs you to administer a shock only when such action is determined to be safe and beneficial, so there's never any guesswork on your part.
The automatic version takes ease of use to the next level. If you're required to respond to a cardiac emergency, you never have to make the difficult decision to deliver an electrical shock to the patient. The Cardiac Science G5 AED assesses the patient's heart rhythm and delivers shocks automatically as needed.
Variable Escalating Energy
Not all patients require the same treatment. The G5 optimizes the level of energy based on the patient's heart response, thus ensuring the highest likelihood of a positive outcome. If multiple shocks are required, the defibrillator delivers them quickly and with increasing amounts of energy as needed.
Dual-Language Capabilities
At the touch of a button, you can toggle between English and a second pre-programmed language. The voice instructions immediately switch over, ensuring that there's no delay in emergency procedures.