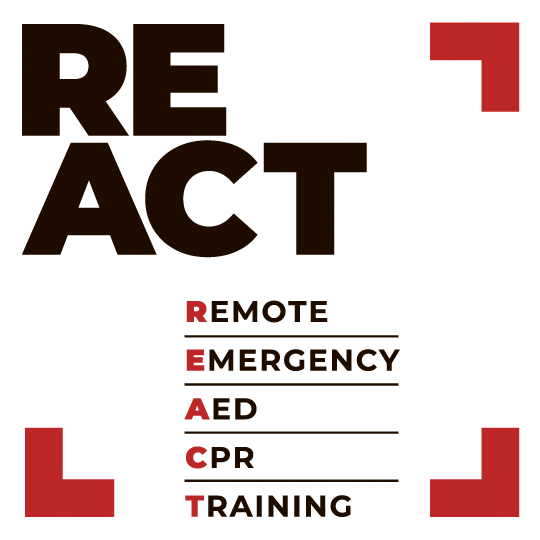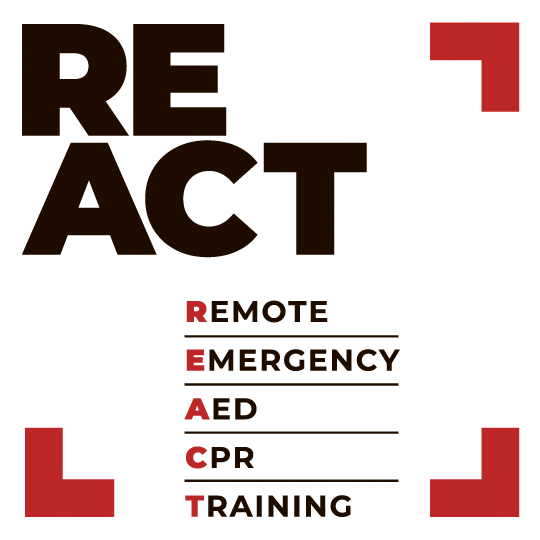 Maximum purchase amount of 1 is allowed
Know How To Respond To Accidents And Injuries At Home
Relax and feel safe in your own home knowing you are prepared for an emergency.
First Aid, CPR and AED training is for EVERYONE. A trained person will be ready during an emergency.
Become A Trained First Aid Provider
You will be able to:
Recognize, assess, and prioritize the need for first aid.
Provide appropriate first aid care.
Recognize limitations, and seek professional medical assistance when necessary .
CPR/AED training:
Don't be left feeling helpless to assist when a friend or loved one is struck by SCA.
Completing our training will prepare you to act in an emergency.
While you may not have access to an AED in your home CPR buys you time while waiting for EMS to arrive.
Purchases of the virtual REACT program training are non-refundable and classes cannot be rescheduled.
Classes are not sold on a per-person basis. The classes are sold on a per-connection basis.
What is the distinction?
One remote connection enables multiple people to participate in the training.
Our classes are designed with families in mind. If one participant is unable to attend the class, the other members of the group can still participate in the training.
There are no exceptions to this policy.